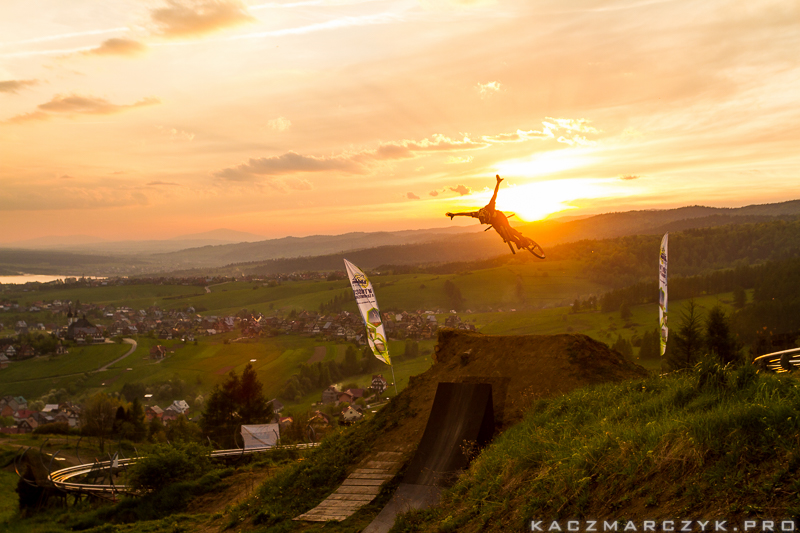 It was the third time that I've been to JoyRide Kluszkowce.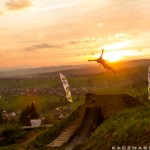 Luckly second time I was there for whole festival. This is an epic event situated in Polish mountains. There're nice, beautiful, picturesque landscapes all around. At the Wdżar mountain there are some good lines eg. downhill, a-line, slopestyle, dualslalom. During the bike festiwal there were many attractions: you could rent a full-bike, took part in many competitions, sunbathe or just spend time with friends at afterparty.
This year there was ZEW Slopestyle contest once again. ZEW is a local water-plant who is sponsoring the slopestyle contest. The slopestyle line was the same as year before. Two drops at the beggining, then step-up on the wooden footbridge, stepdown in forest, another drop, first big jump, wallride, bonerlog and another two jumps in the end – nine places to do tricks. This year all riders tried to put the best trick on the footbrigde.




Below you can see some pictures from trainings and contest.
Podium:
1. Kuba Sidzina 81
2. Kuba Grudziński 72
3. Ondra Kracmar 70