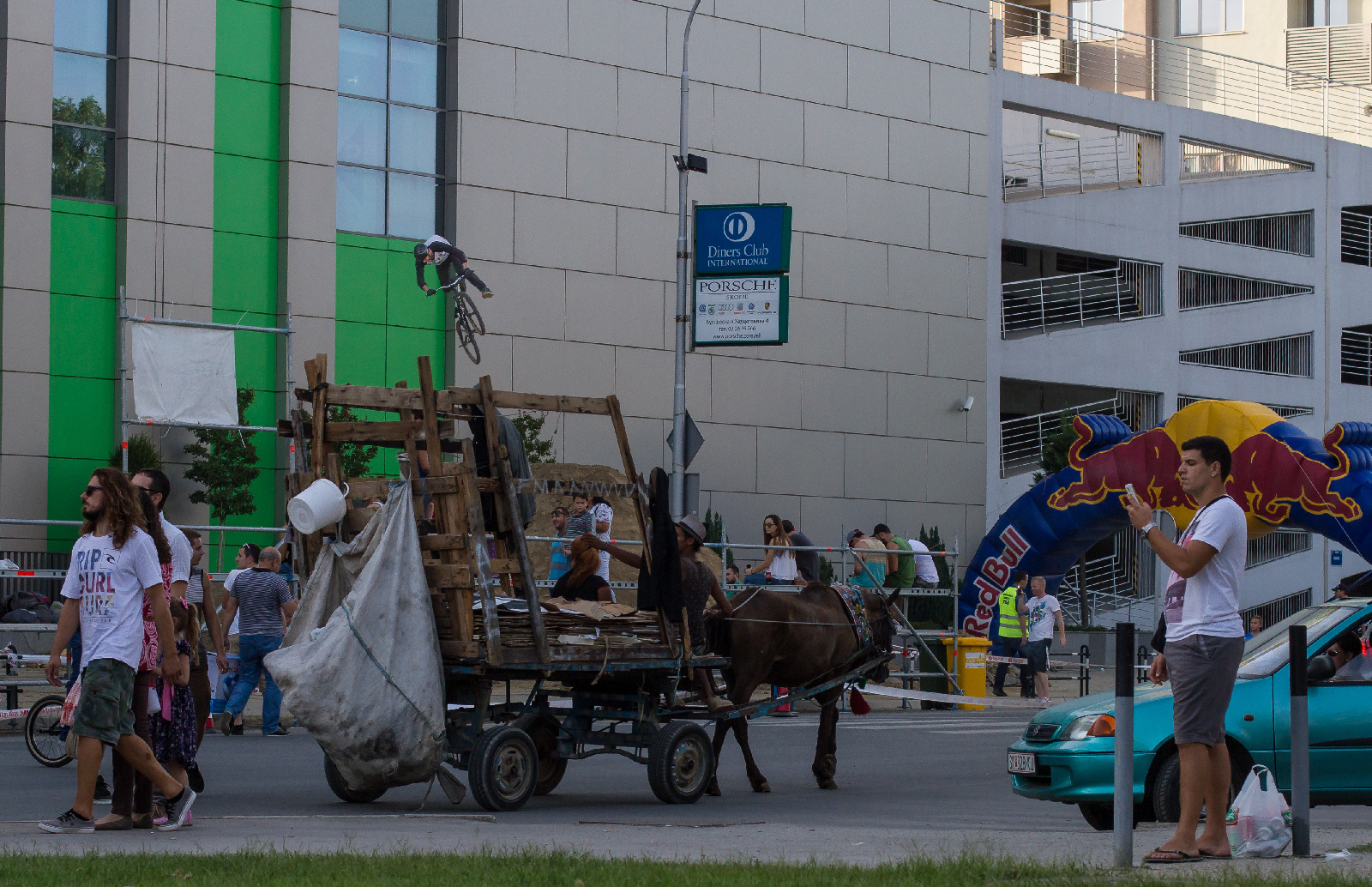 During the Balkan Bike Festival 2015 there was FMB WT Silver Event in Skopje. Macedonia X-treme event took place next to big mall – Skopje City Mall – in the capital of FYR Macedonia. Whole Festival held from 18th to 20th of September 2015.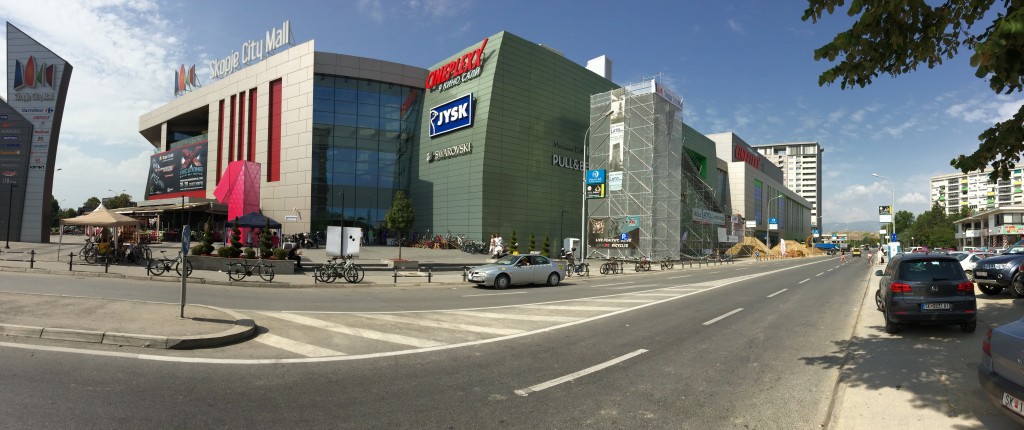 Weather was nice, the temperature was 36 degrees Celsius, no wind. Finals started in the evening, when there was a little bit cooler than during the day. The amazing thing was that there were a lot of viewers on the scaffold and on the street next to the track. The track was not that easy and safe first you had to survive huge speedbox with stepdown ending, then it was quite simple 3 dirts in a row, each next bit smaller then previous one. During practice there were few small injuries, but luckly nothing serious. I hope that this event will take place next year. There will be longer track or bigger jumps. Or both. I wanna be there because of the atmosphere. It was amazing when spectators were clapping and screaming. Every backflip, every 360 of course also every crash 🙂
TOP 10:
Nuno Baroso POR
Torquato Testa ITA
Elof Lindh SWE
Daryl Brown GBR
Max Mey GER
Diego Caverzasi ITA
Alex Alanko SWE
Freddy Pulman GBR
Thibault Figone FRA
Kuba Grudziński POL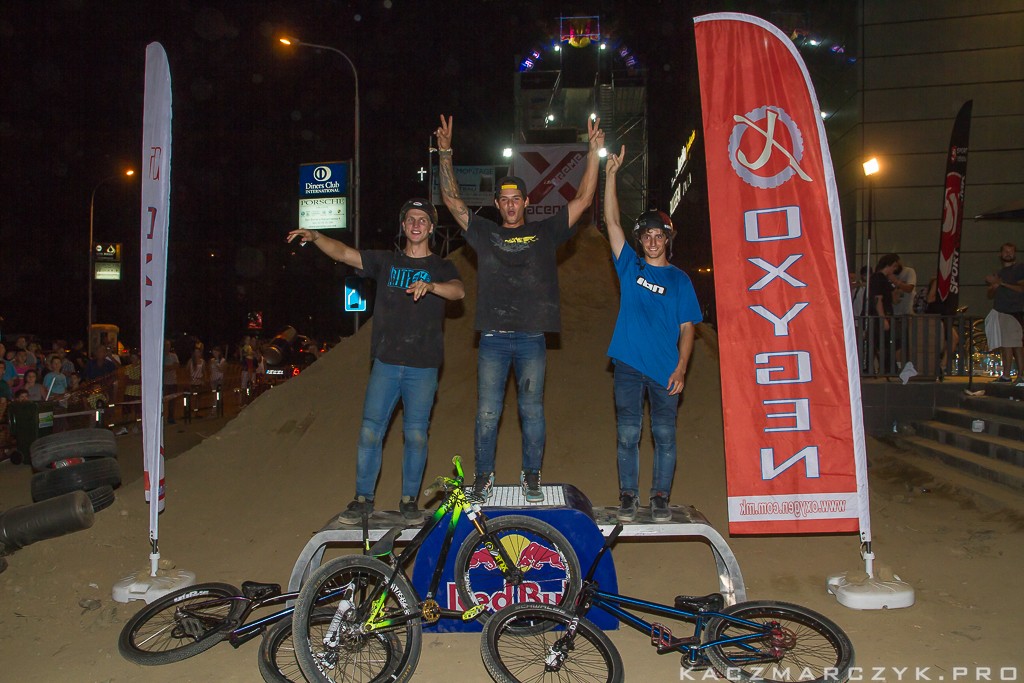 More standings on official FMB World Tour site.
Pictures:
Visit my instagram profile to see more !
Like my fanpage on facebook !
Extra clip from test:
It was really nice to visit Skopje, few places around and meet fantastic people. Especially german professor of architecture with 100% polish DNA. Stay tuned for a separate article about our trip from Poland to Macedonia. About Serbian court. About BikePark near to Novy Sad. Car problems. Canyon Matka. Carts. And few more things that happend during this trip.